Tilly's Tree Services Inc. in Regina is a family business locally owned and operated. Our specialty is trees and no tree is too tall!  We are certified through Arbor Canada and fully insured. We do tree removal, trimming, pruning, hazardous trees, hedge and bush removal, stump grinding, lot clearing, storm damage, bolting & cabling and more. We even offer commercial snow removal services.
We pride ourselves on our safety record. The work we perform takes years of training and in-depth knowledge and specialized equipment. It can be very dangerous work for non-professionals. Our rigging experts can safely and efficiently get the job done right. We provide excellent service with affordable pricing.  Our satisfied customers are what has kept us in business to build our strong reputation in the industry.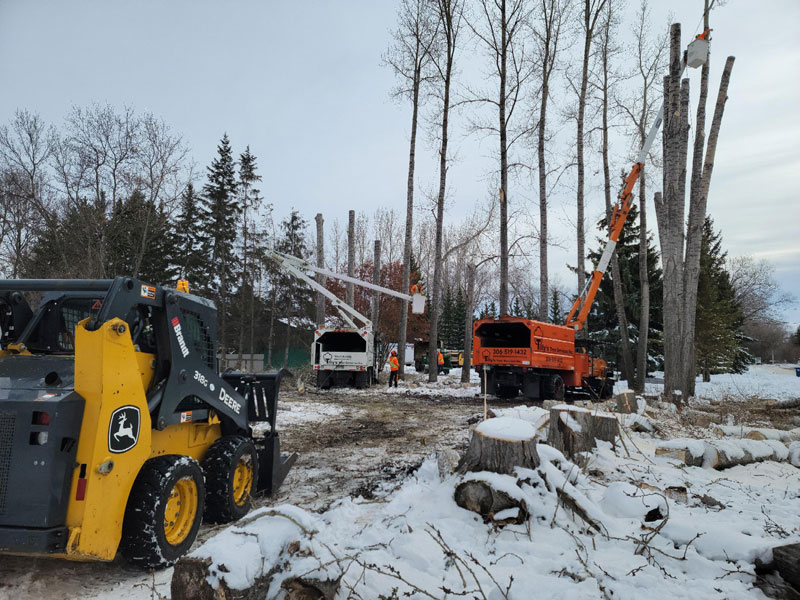 About Tilly's Tree Service
Our rigging experts at Tilly's Tree Services Inc. in Regina can safely and efficiently handle all types of dangerous tree removals, trimming, pruning, chipping, stump grinding and lot clearing. Have Peace of Mind. Call the professionals.