We are all too familiar with broken tree branches and fallen trees after big wind storms here in Saskatchewan. It makes sense to call professionals to remove trees that can be dangerous to clean up especially if they are near power lines or other structures. We at Tilly's Tree Service Inc. have the knowledge and the liability insurance as well as the proper equipment to carefully remove cracked and fallen trees from the storm. Cracked or broken limbs hanging in the tree can be blown out of the tree and could hurt a person or cause property damage. Don't wait to have them dealt with. If the damaged tree is on the roof then call your insurance company to see if they will cover you for the cleanup. Make sure to document the damage with pictures.
Reroute ground traffic until a tree company can get out to remove the hazardous tree.
Tilly's Tree Service has the equipment and expertise available to assist in any size of clean-up.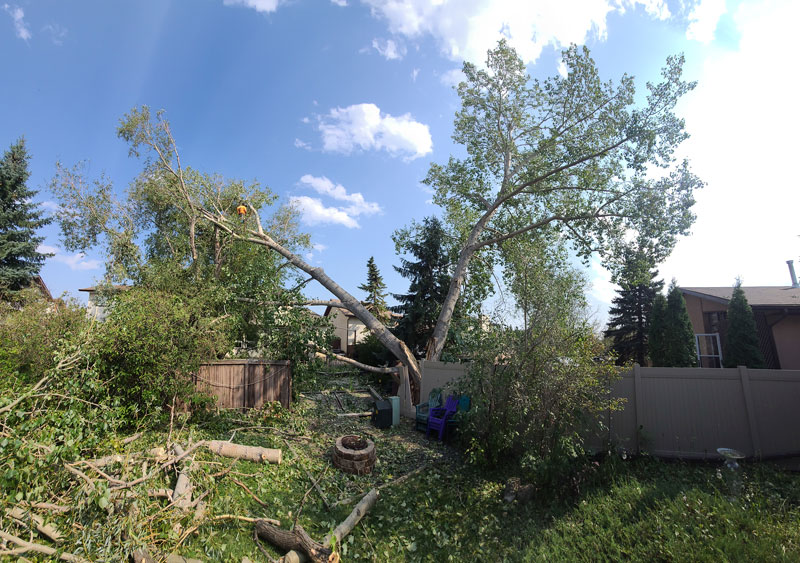 About Tilly's Tree Service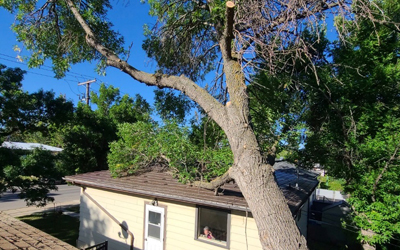 Our rigging experts at Tilly's Tree Services Inc. in Regina can safely and efficiently handle all types of dangerous tree removals, trimming, pruning, chipping, stump grinding, and lot clearing. Have Peace of Mind. Call the professionals.